Dem still a dis Rastafari ina Jamaica
Posted: Friday, December 20, 2002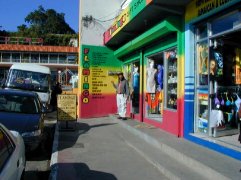 On Bad-Friday in the year of our JAH Two Thousand and Three it will be forty year to the day since the government of that day declare in I man vibes, WAAARRR on Rastafari in Montego Bay and is like every anti-rasta was happy for the announcement on what suppose to be their good Friday so it spread Island wide. If one was seen displaying the Rastafari colours proudly they was at war with kill Rasta people.

Today every one loves the Red, Gold and Green. The Indians, the Americans, users of all race and nationalities love it. It was written, before the Rastaman was murdered on a cross, the bredren say he was going to prepare a place where he is I and I will be also.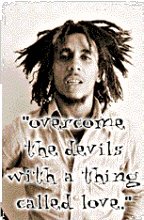 Time magazine span the globe and found Rastafari in Jamaica and declared him Man of the Millennium with his song, Song of the Millennium, and album, Album of the Millennium.

This is a miracle or what? Nineteen sixty-three, them kill all of us and today we are more than fifty percent of the population, dread or not, and the Red, Gold and Green is a marketing tool to put money in the murderers pocket.

Christmas morning Rastafari will watch them again running into their house of begging for forgiveness for not recognising that the Man with Locks like wool and feet like bronze was HIM and should be call by his new name, Ras Tafari, Head Creator and allow their employee to show their true principles of Rastafari and walk in looks and manner of the Creator. I have never seen the image of a bald head Jesus yet, so why is the shepherd leading the sheep a stray?

Please, I Rastafari is asking all users of the Creator, Ras Tafari, to cool out. Stop disrespecting Rastafari in Jamaica. I and I have worked just as hard as your Ministers of every ting, church and state, to up hold the righteousness and the disrespect is over baring now. Our eyes are open wide and we see what you are doing and the money you are making off the Blood, Sweat and Tears flowing from the goody of the poor Children of the Rasta who was murder in nineteen sixty three.

Thanks for allowing I this space in your Irie vibes

One perfect love

Ras Astor Black, President & Prime Minister Caretaker

Jamaica Alliance Movement - Rastafari Government

Printer friendly version

Send page by E-Mail
Homepage | Reasonings | Features | Forums | Interactive